OUR LAND. OUR FAMILY. SINCE 1812.
Welcome to our home, and join our extended family!
Grovedale Vineyards is situated on a beautiful and historic piece of land that has been in our family since 1812. We have eight acres of vines planted with nine varieties of Minnesota and Vinifera grapes. Our wine selection includes a nice balance between dry reds and whites, semi-dry wines, and a variety of sweet wines. Bring your friends, kids and the rest of the family for a day of fun and relaxation.
We invite you to Sip. Savor. Smile!
Kim and Jeff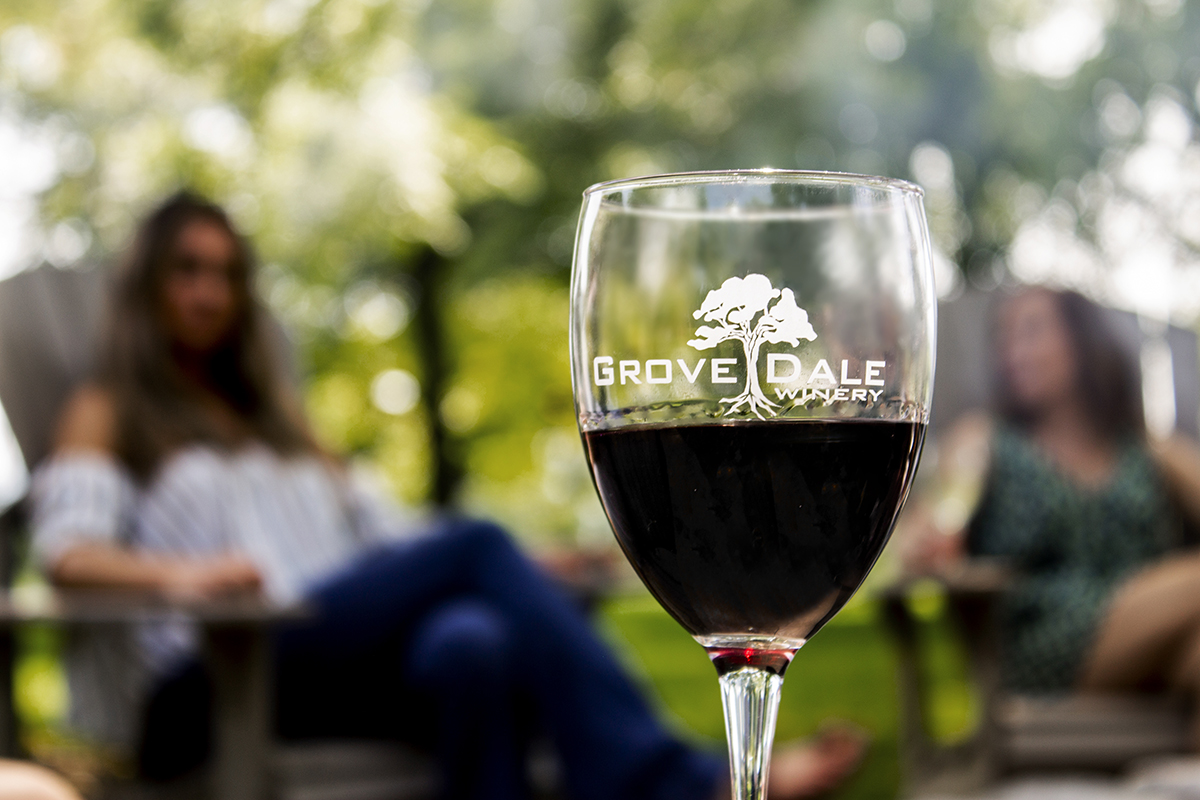 Our Favorite Season!
We relish the moments of summer, playing in the creek, fishing, grilling, and spending time with family and friends. We have been hard at work in the vineyard and winery to prepare our latest vintage offerings. We are pleased with the results and can't wait to share with you.
The kids are growing up, our dogs are growing old, and there is never a dull moment.
You may have noticed our new website which is setting a tone for our aspirations to set new standards in wine offerings to come. Plenty to share with all of you as we undertake this journey in the remaining days of 2019.
Blessings of harvest signal bounty, peace, and joy in our home.
Sip. Savor. Smile.
Kim and Jeff
"Blessings of harvest signal bounty, peace and joy in our home."
VERY SPECIAL EVENTS
Grovedale Vineyards is an ideal location for weddings, corporate outings, family parties, catered dinners, or any other special celebration in your life. We also have a wide variety of fun and exciting upcoming public events that can be seen on the Calendar tab.
Please Click Here For Further Details. We love to help!